Design, Web, and Print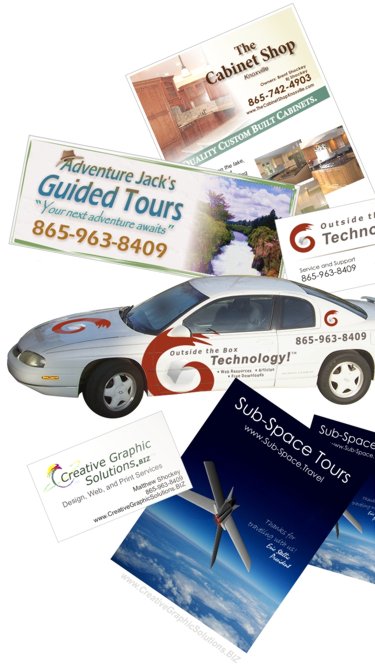 Welcome
Creative Graphic Solutions.BIZ is your go-to for web development, print production, and creative graphics. Get the service you need to turn your next idea into a completed product!
How It Works
Support is offered for any stage of development.
Creative Graphic Solutions.BIZ is able to see you through your entire project, taking care of all the details with its network of professionals to deliver on time and on budget.
If required, Creative Graphic Solutions.BIZ can work closely with your creative team, coordinate with your own production department, or communicate with your suppliers.
In addition to helping businesses, service is also available to design studios and production shops on a contract basis.
Getting Started
Looking at some past work will help you decide if we're a good fit for each other, (though Creative Graphic Solutions.BIZ is certainly interested in taking on new challenges).
Glance through the Design and Print FAQ to learn more about the processes involved and to get new ideas.
Already have a layout that needs printed? Get pricing and info: Business Printing, Signage, T-shirts, and Labels.
Members of the Trade
Creative Graphic Solutions.BIZ is always on the lookout for top-notch professionals to include in its network. If you're a wholesaler, print shop, or a graphic designer just looking to make connections, don't hesitate to call or email.
For more information contact:

Creative Graphic Solutions.BIZ
Design, Web, and Print Services

865-963-8409