Design, Web, and Print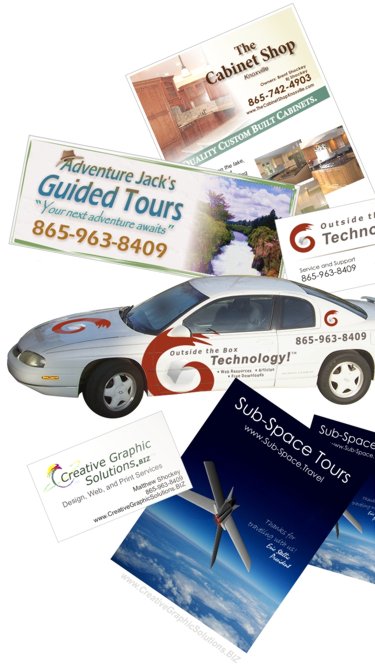 Welcome
I'm Matthew, a design and production professional with proven experience in web development, print media, and creative graphics. I help people turn their ideas into completed products!
How I work
I offer my talent and support for any stage of development. I can establish relationships with your creative team, work with your production department, and communicate with your suppliers.
As required, I'll oversee your entire project from start to finish, taking care of all the details with my own network of production and print professionals.
I'm also available to design studios and production shops on an as-needed basis.
For more information contact:

Creative Graphic Solutions.BIZ
Design, Web, and Print Services

865-963-8409